Zone Fitness offers spin classes several times each week. These classes are designed to get your heart rate up to burn calories.
One of the benefits to taking an in-studio spin class is you have the other participants, as well as the teacher, constantly watching over you which will give you instruction as well as drive you to push harder than you would alone. For someone looking in on a class it almost looks torturous: loud music blaring through the speakers, an assertive class instructor shouting moves, resistance and speed recommendations, and a group of participants sweating buckets from every part of their body. However, once you start, you'll never look back. What you can expect specifically from a spin class is to burn calories, get healthier, and enjoy a great workout.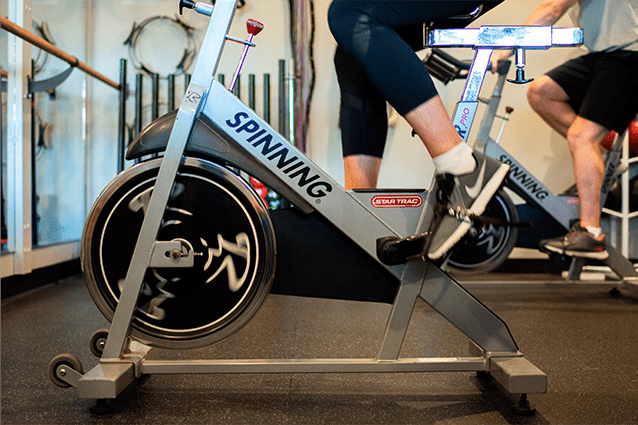 weekly schedule of classes for every fitness fan
Our low-impact classes will challenge your cardiovascular strength and burn calories.