Open gym is a time we schedule for our personal training and class clients to come in and get an extra workout in.
Each day we have a workout of the day posted for you to follow or you can come and do something of your choice. These workouts are done in our group exercise room where you have dumbbells, a bench, TRX and kettlebells to use. Times are available on our Mindbody schedule throughout the day. We allow no more than two open gym signups per hour, ensuring you the ability and availability to use the equipment of your choice at any given time.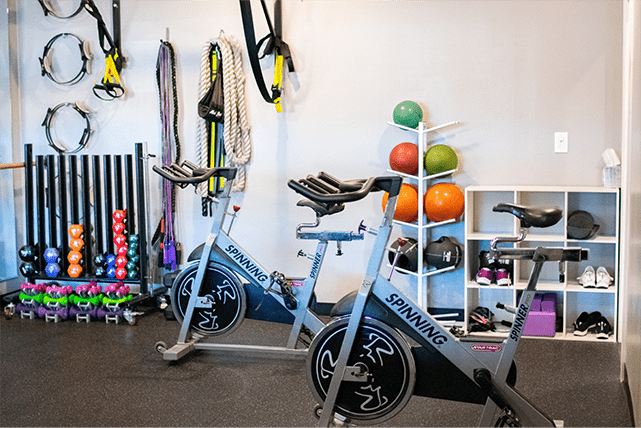 Try the Peloton Tread and Bike
We are very excited to offer Peloton Tread + Peloton Bike training. You can now book a time to test and work out on a Peloton in studio.